In October 2009, I was in the process of taking my Intermediate Care Paramedic, which was on every second weekend, while at work I spotted a poster hanging up in our staff room to learn Reiki and was drawn to it and thought I want to do that, not having a clue what it was, but it happened to fall on a school weekend and I was unable to attend, it was no big deal, just like a lot of things if something fell on a school weekend it wasn't going to happen because school was number one.

A couple months later in March I was talking to a good friend of mine and she was telling me that she had taken Reiki in January, it was an instant flash back to October and that urge to learn was back, even stronger. The next day I looked on our Reiki instructor's website and found out that she was having a class in April, so I mailed her a cheque for Reiki Levels I and II. Then I thought, maybe I should look into what I just signed up for, I did a little research and was confused and intrigued, all at the same time. The day of the class Glenyce did a general inquiry and asked us what brought us there, what we knew about Reiki and what interested us in it, when it was my turn I had NO idea what I was doing there or why.

Since then I haven't looked back I have taken all of my levels of Reiki, have practiced hundreds of hours of Reiki on family, friends, clients and our pets. To this day, I am still amazed and in awe of what Reiki can do and how I feel it came into my life to help me find my higher and true self. I now look forward to being able to teach Reiki to all that are drawn to learn it.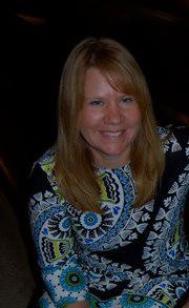 Like a rudder on a boat, our choices determine what direction we take in life and what possibilities we explore and develop. ~ William Rand